Thermographic Inspection with Drones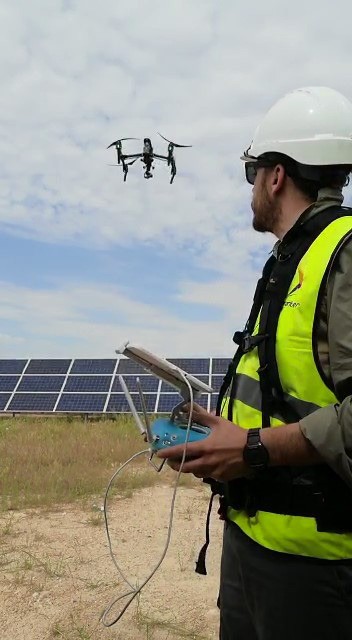 We are experts in inspection and analysis of photovoltaic plants by using thermography.
We use LATEST GENERATION DRONES AND RADIOMETRIC BACKING OF TEAX for the taking of images in the fieldwork, using our personnel who are certified thermographers
We are AESA certified operators
Our goal is efficiency: to provide qualified and accurate information as quickly as possible to those responsible for the maintenance of solar parks, and to this end we have developed E-SOLAR.
We offer complete solutions anywhere in the world for thermographic inspections for both EPC clients and plant operators, adapting to the needs of the client.
Including
Flight planning
FieldWork data acquisition
Image analysis through E-SOLAR